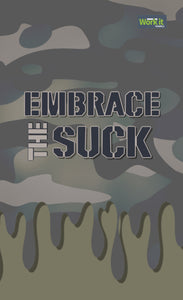 A design for those who embrace the pain and discomfort and use it as fuel--because you realize success doesn't come from comfort zones.  
Proceeds from the sale of this design directly benefit the Anxiety & Depression Association of America.  Thank you for your support.  

Our towel is handsewn, featuring a super soft, 100% microfiber poly-fleece top with edge-to-edge color. It is not a scratchy screen print. Instead, the fibers are dyed, providing vibrant color that lasts with daily use.  The reverse side of this towel provides 100% cotton terry loop backing that is soft and offers incredible absorption.  Can be machine-washed cool/warm, and tumble dry low.  Sized at 15" x 25," it's the perfect fitness accessory.